Saturday, August 19th, 2006
Yesterday in Albuquerque, I met up with some Atom fans who wanted to come see the car. One even drove in from El Paso, TX (about 275 miles one-way). Now that's dedication!
Fortunately, all of the car gawking was completed by the time the rains came – the whole Southwest has been experiencing bizarre weather (mostly lots – and lots – of rain). Here's a time sequence of pictures from my hotel room window: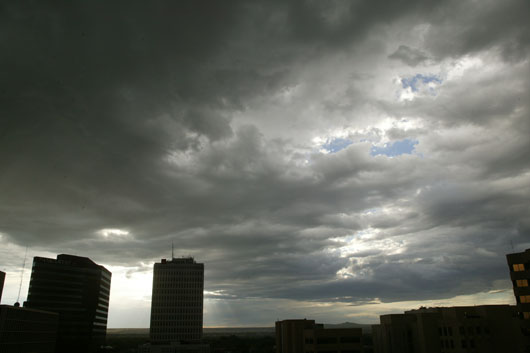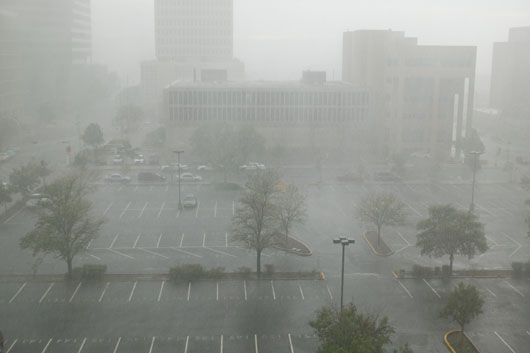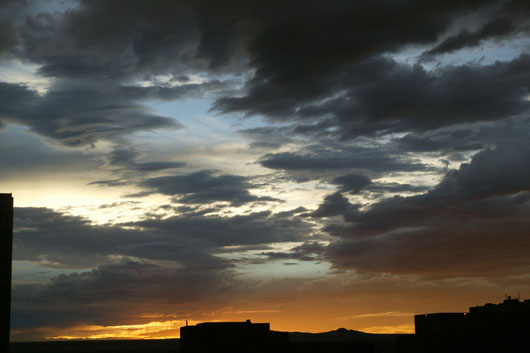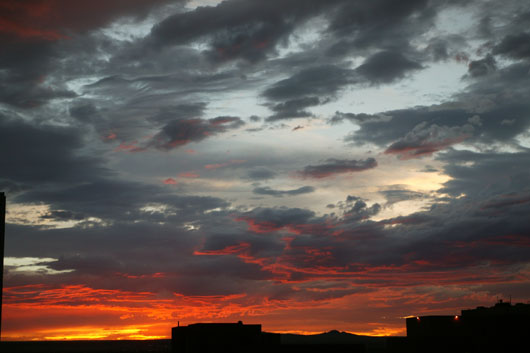 As you can see, the rain gave way to a beautiful sunset, reflecting off the clouds.
Today, I met a friend of mine from my High School days and we toured around Albuquerque, including the Unser Racing Museum: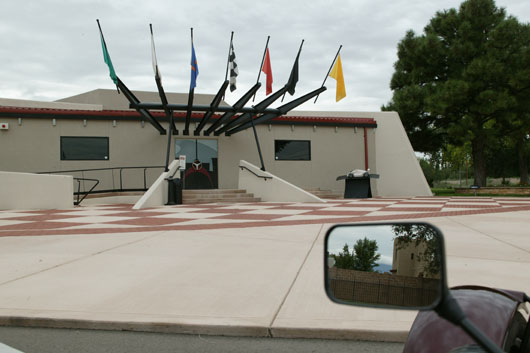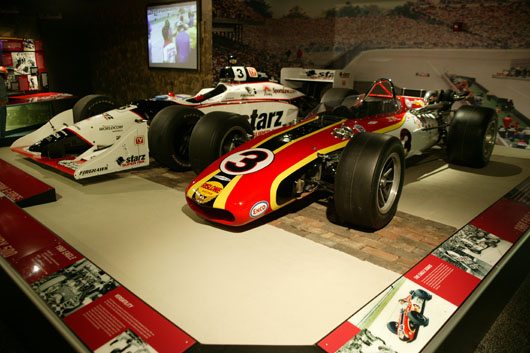 My friend Amy has a positive review of the Atom: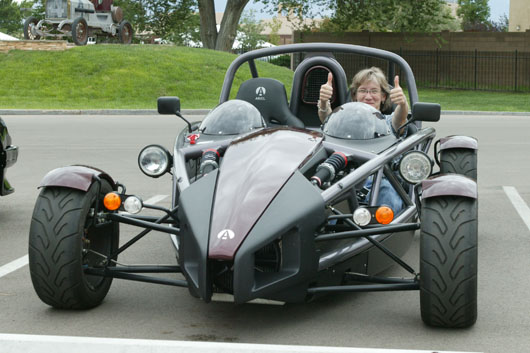 After all the sightseeing, I left Albuquerque for Angel Fire and Mora. Unfortunately, it started raining quite heavily and the last 75 miles or so into Taos were really wet. There were mudslides and flooding on the road, and people were actually pulling off the road to get out of their cars and watch the rivers overflowing – that's how unusual these rains have been.
People have asked me how the car manages in the rain. Handling is fine (a lot of this is dependent on tires, chassis setup, and driving style, of course). With my jacket and helmet on I didn't get too wet. The bubble windscreen keeps my hands dry. My legs get a little wet from water coming in the openings in the front of the chassis, and I get some dribble onto my neck. Overall, not bad and I can definitely see possibilities for running races in the rain.
Assuming that the weather is somewhat better tomorrow, I'll be picking up pretty much on schedule, visiting Angel Fire and Mora on my way to Westcliffe, CO.
Today's odometer reading is 2958 miles – almost halfway through the trip.