Saturday, August 12th, 2006
I made the scene this morning at Crystal Cove, where the Atom drew a huge crowd. I met some folks from the forums and gave a few test drives. After that, I loaded up the car and headed for Death Valley. The Panamint Springs location is under new management, which is much better than the old management. It is now a family business and everyone is as friendly as can be. If you're in DV, I strongly suggest a stop here – either for the restaurant, lodgings, or both.
The odometer now reads 1727 miles.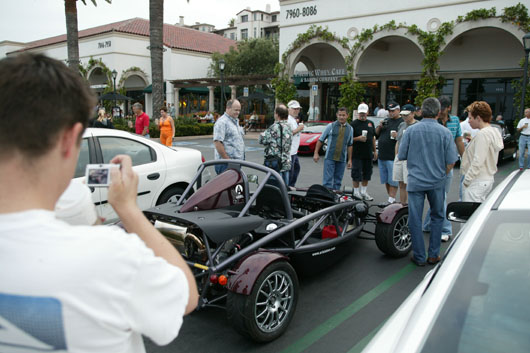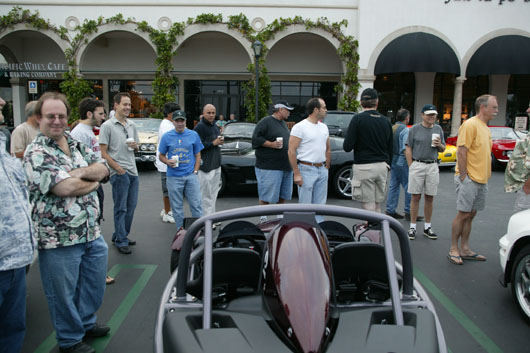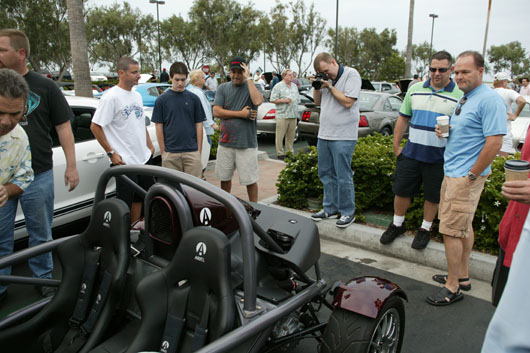 A TV reporter from Argentina sets up to interview me for his car program back home: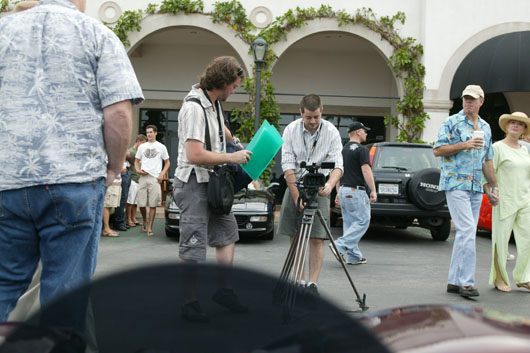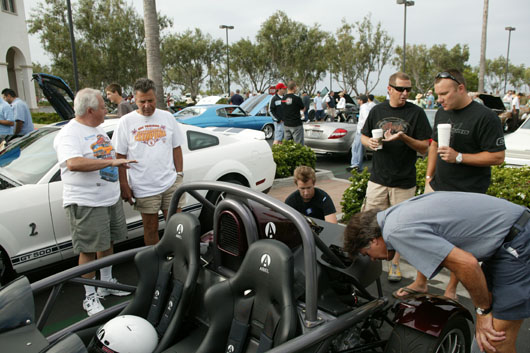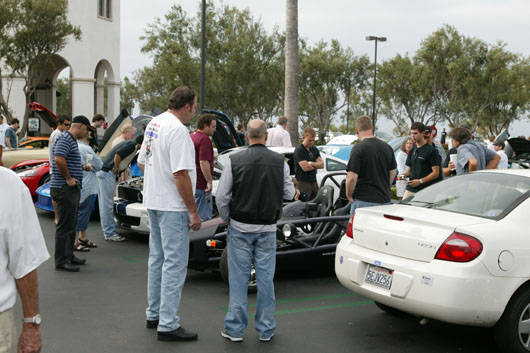 The crowd around the Atom just keeps getting bigger and bigger: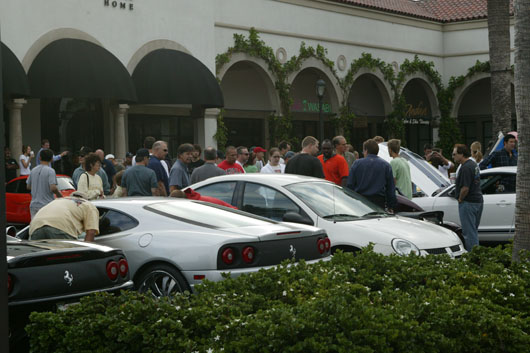 Ok, those of you who wanted to see me in the car, cover your eyes: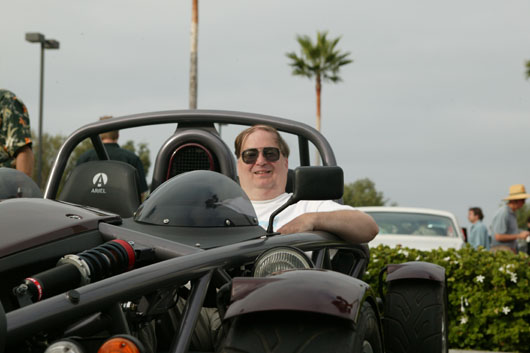 As I'm getting ready to pull out, amid cries of "he's getting away – go interview him!" a local print reporter conducts an abbreviated interview: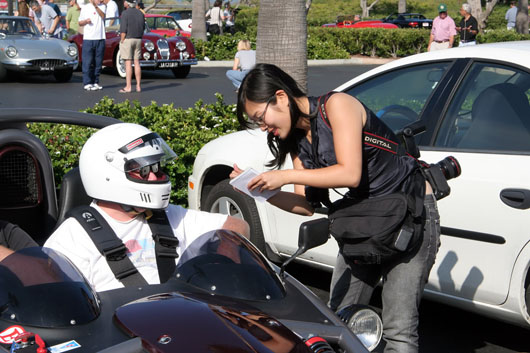 Update 2009-11-29: I found a Crystal Cove / Cars & Coffee photoblog that also has some pictures of my Atom from this visit. You can view it here – the first picture is of my Atom, along with the 11th. The 5th picture isn't my Atom – I think it is the Wrightspeed X1 electric conversion.