AtomFest
Thursday morning started with driver instruction, first in the classroom and then follow-the-leader on the track until we all got comfortable with the layout and lines of the track. Here's a few of the Atoms lining up for tech inspection before heading out to the track: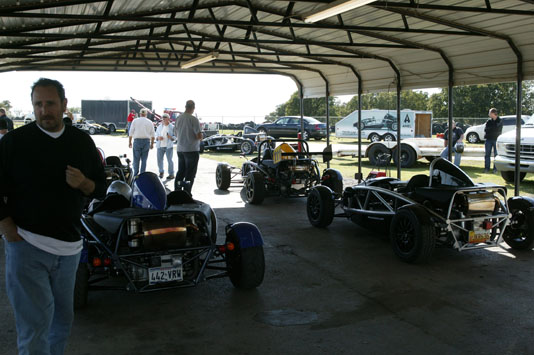 After that, we alternated in two groups on the track. After a break for lunch, it was "take a Brit to the track", since the UK Atom owners weren't able to bring their cars to AtomFest.
I let Joe (the resident track expert) drive my Atom on the track to give a UK owner a better track experience than I could deliver. Unfortunately, a short way into a lap (turn 4, for those keeping track), a coolant hose popped off the coolant tube on my Atom, leaving behind a cloud of coolant which turned the track into a slick surface, causing the next 4 or 5 cars to do some interesting spins. Here's my Atom venting coolant: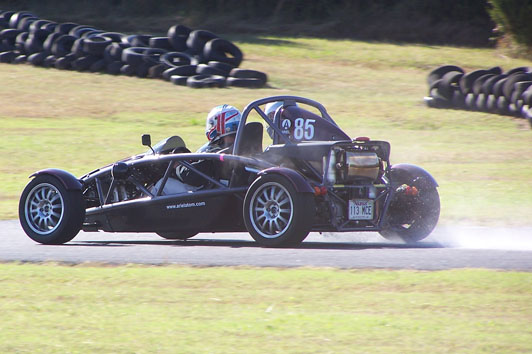 This had my Atom in the service bay until late Friday morning. Unfortunately, while the shop was able to get the coolant line repaired and the engine checked out, my instrument cluster started acting up again. This meant that I wasn't able to get an accurate reading for engine temperature (it read 61 degrees below zero). With that, I wasn't comfortable pushing the car hard on the track, since I wouldn't know if the alarms I was getting from the dash were real or a hallucination from the dash. I did a few [relatively] easy laps on the track, but spent most of the time taking pictures.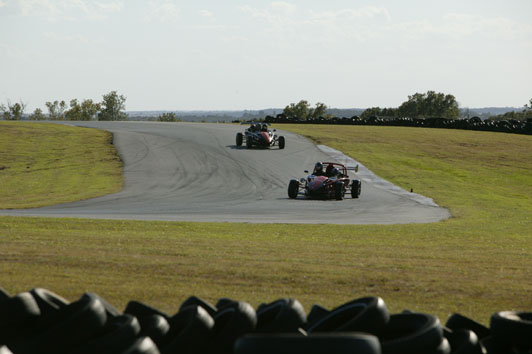 This is Eddie Hill's Atom: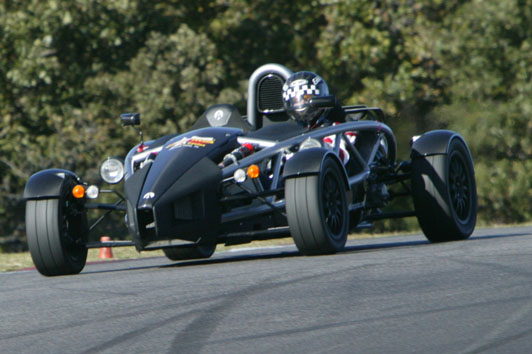 This is CalScot's amazing 400HP Atom. It sounds completely different from the standard Atom: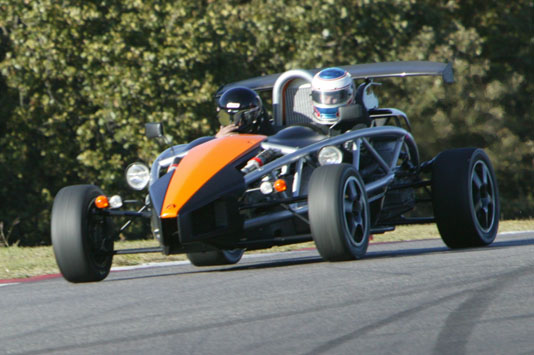 Some intense video action: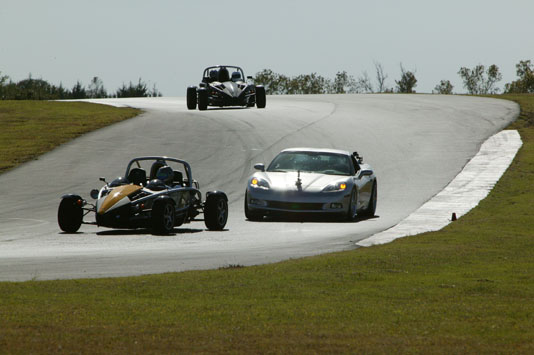 Competition heats up: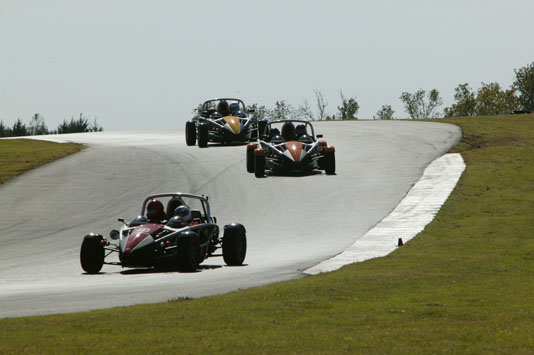 Tight in the turn: