Sloan, IA
Tonight I'm in Sloan, Iowa which is a wide spot in the road a few miles south of where Sioux City, IA is supposed to be. There was a lot of road construction there, with most of the signs removed. I saw a sign for North Sioux City, and the next one I saw was for South Sioux City. Somewhere in the middle, plain old Sioux City was hiding.
This may not be entirely the fault of the highway department – the map on my PC shows the main east-west roads in Sloan to be (in order from south to north):
110th Street
100th Street
330th Street
320th Street
310th Street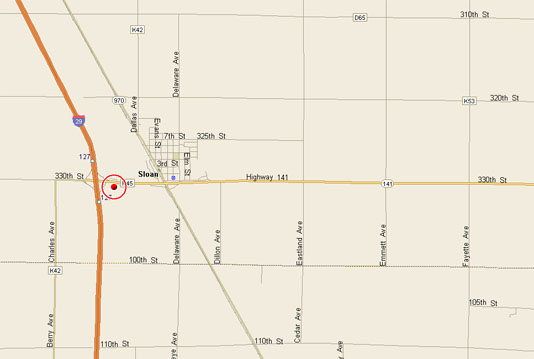 Nestled in between 330th Street and 320th streets are 1st Street to 8th Street, running in the reverse order of the 330th – 320th sequence. Apparently, whoever laid out this grid failed math.