Saturday, October 15th, 2011
A number of people have asked me what stuff I had Tom Smurzynski at Unique Fabricating do on my Atom.
There were a bunch of separate projects. Not everything got completed because of my fixed schedule for picking up the Atom, so some things are still in the works and Tom will be sending them along in due time.
First, the clutch was replaced with the LNF-based 19212712 high-performance clutch upgrade kit. That's a new clutch, pressure plate, and throwout bearing. Tom also installed a new flywheel while he was in there. The old clutch was fine, but given that it wasn't rated for 300HP while the 19212712 kit is, it seemed a reasonable thing to do pro-actively. Tom wasn't happy with the way the pressure plate mounted (he felt there could be vibration issues), so after talking to GM Performance he made some special guide sleeves to achieve a perfect balance: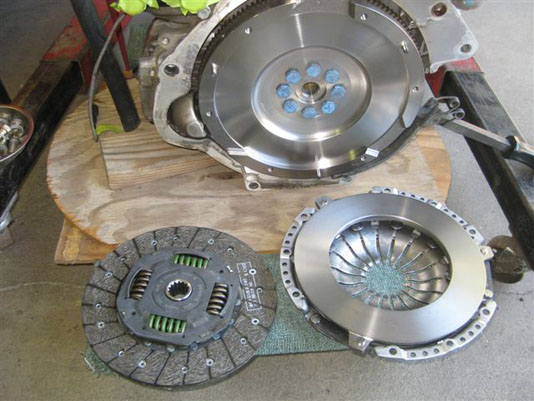 Next, he removed the A-arms and replaced the urethane bushing inserts with spherical bearings. That sounds simple, but is a bit more complex than it seems. This change means that the suspension actually has travel, instead of jumping from one point to another. On stock Brammo Atoms, if you lift the nose up, it stays up. This fixes that problem by vastly reducing stiction in the suspension. This picture is from the middle of the process, before painting: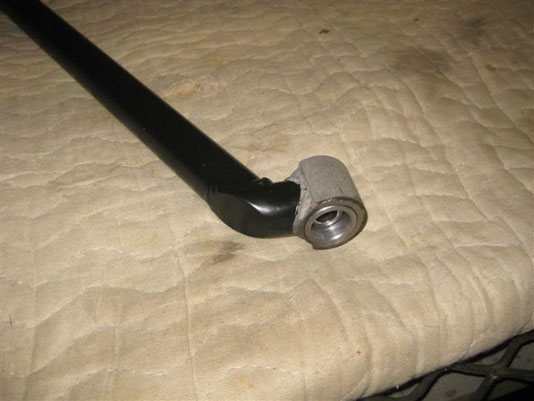 Then he modified the thermostat housing and thermostat. A stock Atom has a loop of rubber hose (under heat tape) where the coolant line comes out of the thermostat housing and goes right back in. This is where the passenger compartment heater core connects in a regular car, but serves no purpose in an Atom. With things being so tight in the Atom engine area, this hose is exposed to a lot of heat from the exhaust header and over time can degrade and fail. Tom modified the thermostat housing to eliminate this loop by machining a channel inside the housing casting. He also drilled a series of small holes in the thermostat itself to let a little coolant (and a lot of air) flow past the thermostat when it is closed. This makes filling the cooling system and purging air a lot easier.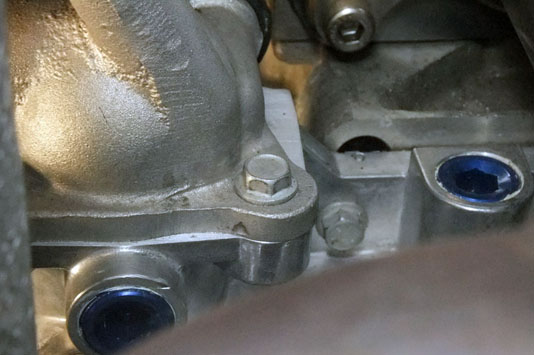 The last major project was having all of the suspension components magnetically inspected for hidden flaws. Since the car was completely torn down, this was quite easy. The only issue found was that one alignment thimble had a microscopic fracture. As a precautionary measure, all 6 were replaced with new ones from TMI. Here's a picture of the car disassembled for inspection: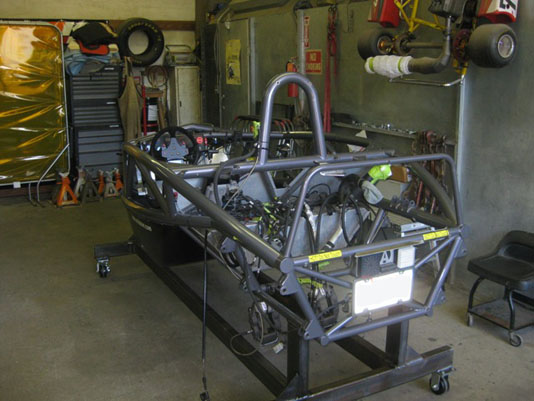 On reassembly, most hardware was replaced with new pieces rather than individually testing and inspecting each nut and bolt. The wheel bearings and studs were also pro-actively replaced, though the removed ones showed no sign of wear. All of the rubber hoses were pro-actively replaced with new ones, along with the Nylon fittings for the intercooler radiator.